For our final ski trip of the season, we booked a package deal to Passo Tonale in Italy. It's been a while since we went for a package, and the 0630 flight did remind me one of the reasons why... But hey, it was a good price.
Early on in the week we received bad news from back home, which put a dampener on things somewhat. This led to more subdued evenings than normal, with not as much alcohol and probably better sleep because of it...
We stayed at Grand Hotel Paradiso, which is a little bit out of the main town, but conveniently right next to some of the lifts. Our deluxe room was lovely, the spa was ok (though an extra cost) but the food... oh, the food.
I definitely don't expect gourmet cuisine from a half board package ski hotel. BUT - I do expect food to be warmed up properly! And sorry, but 'peas and carrots in white sauce between pasta sheets' is really not what I expect from veggie lasagne.
However, the food in La Baracca (next to the Vittoria lift) is fantastic. As is pizza from Alpi - and not forgetting the bruschetta and huge selection of flavoured hot chocolates in Bar Botte.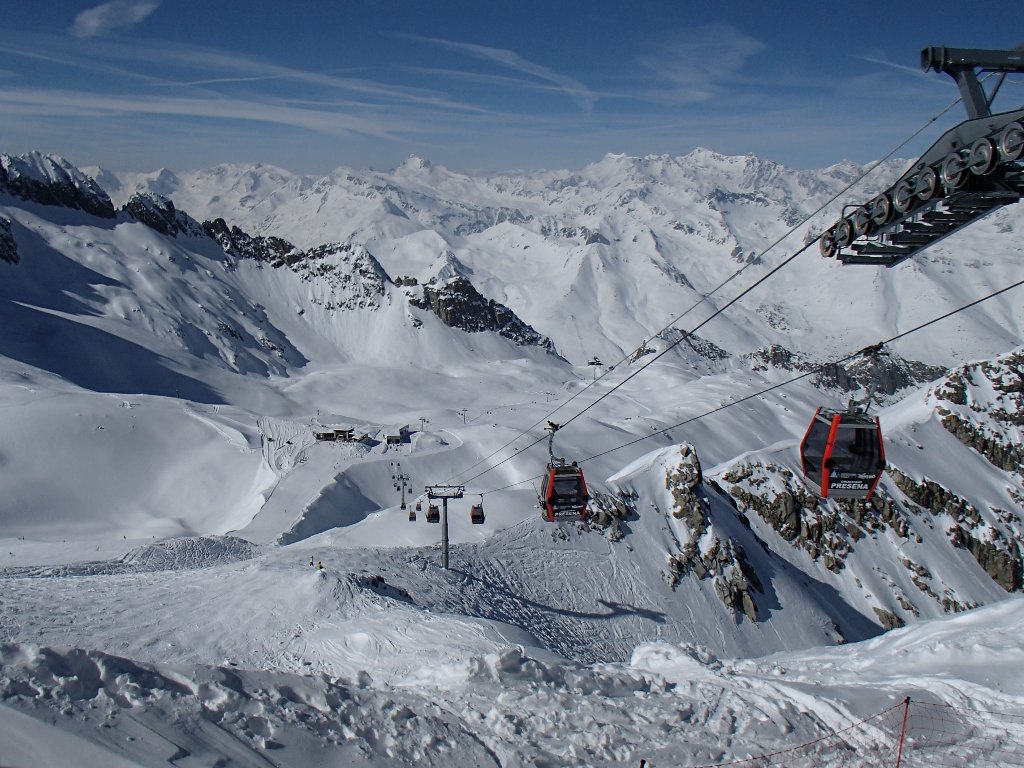 view from the Presena Glacier
By the end of day two I'd skied almost every piste in resort - only missing a few in Ponte di Legno. After this, Jon switched to learning to ski for about half the week, so a lot of time was spent on blue runs. I did get two hours of non stop skiing by myself while he had a lesson though - no snowboard faff, bliss!
As the week progressed, the sunshine vanished behind the clouds and things started to warm up. Things got a little slushy at resort level, but not enough to be an issue. However, we woke on our final morning to a big dump of overnight snow.. and not great visibility. Ah well, can't have everything!
Unsurprisingly, Jon swapped back to his snowboard and we enjoyed the powder.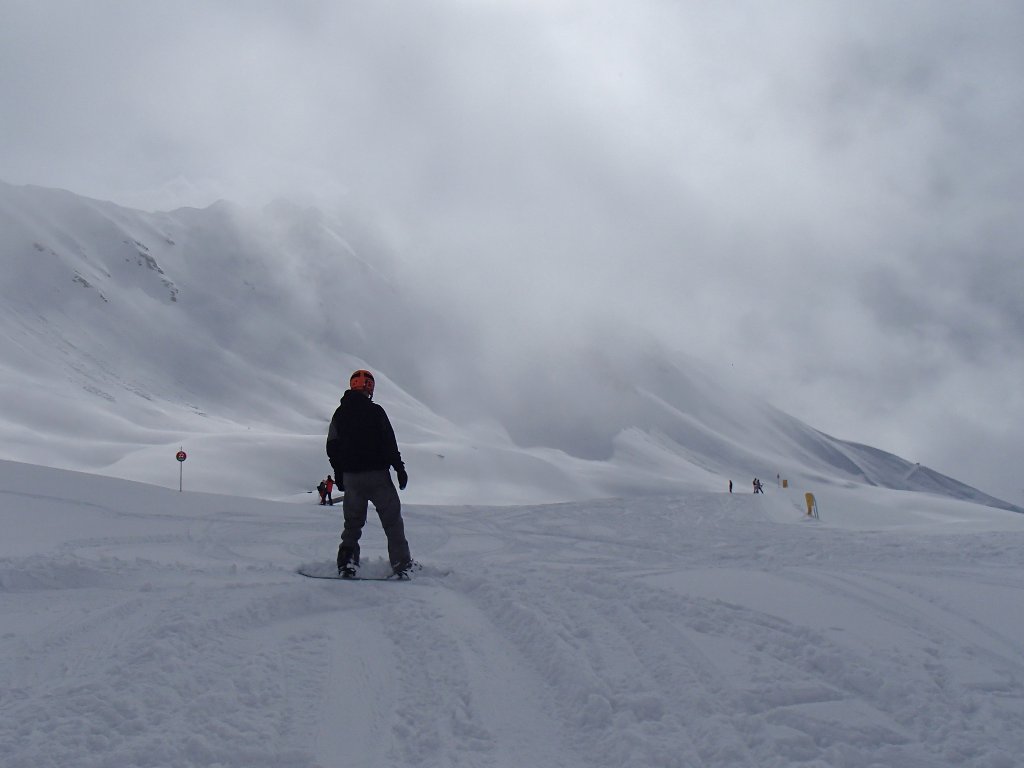 mmm, powder
That photo is from the 'Alpino' piste (number 20) which was definitely one of my favourites, along with 'Bleis' (#22). Both start at the top of the Bleis lift and both were lovely in both the sunshine and cloud. Also the scene of my only fall of the week, ahem.

No Comments