The holiday started well because for the first time in a while I actually managed to get the window seat - usually Jon whinges about leg room and makes me swap. I amused myself for a while admiring a glory, then took a lot of photos during our descent into Geneva, because, well, just look at it: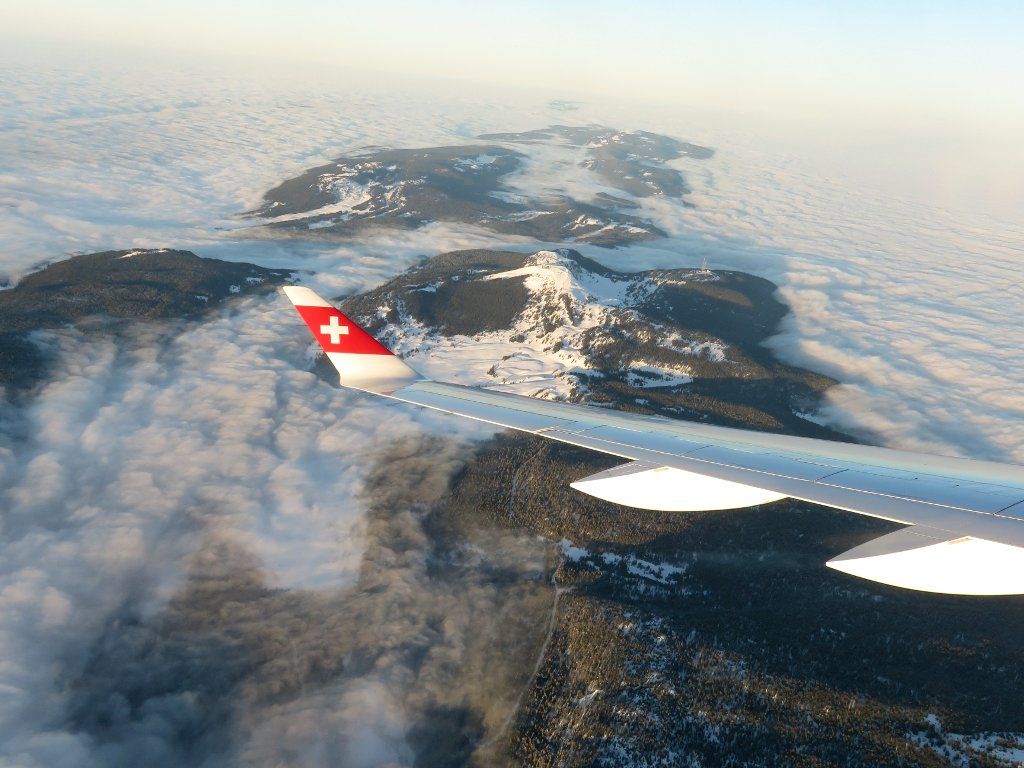 clouds and snow and mountains, mmm
We arrived at our chalet in Les Gets and were immediately ushered to the table and handed tartiflette. Delicious and well timed!
This holiday also marks my first time skiing somewhere other than France - on the Tuesday we skiied to Morzine, then slogged our way over to Avoriaz via a busy slow green run and lifts with a massive queues, and eventually made it to Les Crosets in Switzerland. Worth it just for the short black run we found that wasn't full of moguls (and also didn't seem to be on the piste map?)
For five out of six days, we had sunshine. However, Thursday was a whole different kettle of fish. It had snowed heavily the night before (after the pistes got bashed), and kept snowing until about 3pm so there was loads of powder everywhere. I spent the morning feeling like my legs were on fire, and doing the occasional ultra slow motion face-plant into heaps of snow. Once I'd got used to the powder though, it was all good - and quiet! Turns out only three of us (out of 10) had left the chalet that day.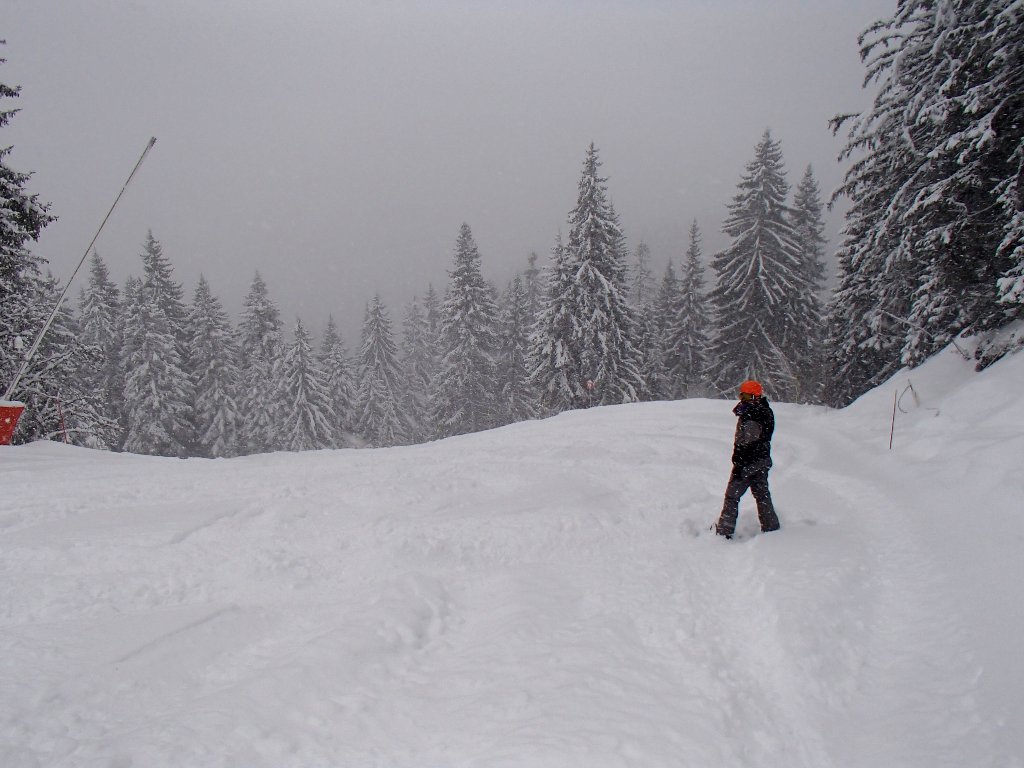 first run of the day - powder on the Belle Mouille piste
Along with others from the chalet, we tended to head to Mont Chery in the mornings, as that's where the sun was. This side of the valley is much quieter, and more of a 'locals' area. The lifts are old and slow - one chair was shut all week (had to use a drag lift instead, eww) and we spent 25 minutes sat on an uncomfortable 2-seater that had broken down. But the runs are lovely, particularly Lievre. The red back down to the town features two road crossings which I could have done without. And I don't mean 'this is actually a road in summer' - I mean actual road currently being used by vehicles. "You go first, you're on hired skis". Thanks...

One Comment