An extra day off work for my birthday seemed like a good excuse for a long weekend away. In fact, I insisted on it! After some debate, we settled on Malta for a mix of history, culture and sunshine. I've been to Malta before, in 2013, but Jon hadn't.
Thursday
Six thirty am flight. Nnnggghhh... We landed at about 11, dropped our bags off at the hotel in Sliema, and hopped on a bus to Mdina. Wandered around the walled city (which doesn't take long!) and shared a very tasty Maltese platter for lunch. Fresh bread, crackers, sheep's cheese, olives, sun-dried tomatoes, etc, with a glass of wine each. Yum.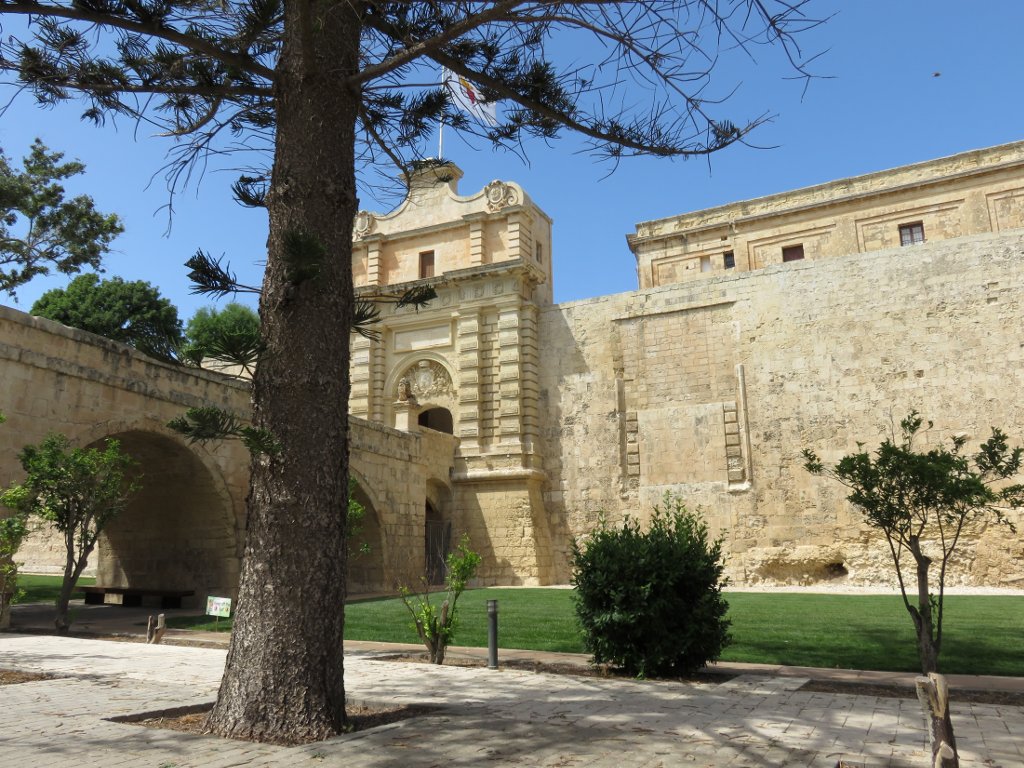 Mdina gate, with bricked up medieval gate also visible.
No idea why I didn't move slightly to the right to get a better photo, hmm. I blame the heat.
Suitably refreshed, we visited the dungeons then left the walled city to see St Paul's catacombs in Rabat. I have to admit I got a bit bored of catacombs fairly quickly - there's a lot of them, and they're all very similar...
Friday
Started the day bright and early with a 2hr segway tour of Valletta. Including holding up the traffic on some of the very narrow and steep streets. Near the end of our tour I discovered that it is possible to fall off a Segway while travelling along a flat pavement. Oops. No harm done though - just a grazed elbow, assorted bruises on both sides of both legs (??) and a bit of damaged pride.

No Comments