Picture the scene. It's February, everywhere is still in lockdown, and pretty much everything that pops up on the news is still awful so you basically hate everything.
But it's the weekend and the sun is shining. I felt a huge urge to stand on top of a hill with the wind in my hair. Unfortunately 'stay local' when you live just near Gloucester doesn't leave much scope for that...
Sandhurst Hill stands a mighty 88m above sea level. But it is right next to the river and is actually fairly prominent, so you can easily pretend. A 7km route takes you around and over it.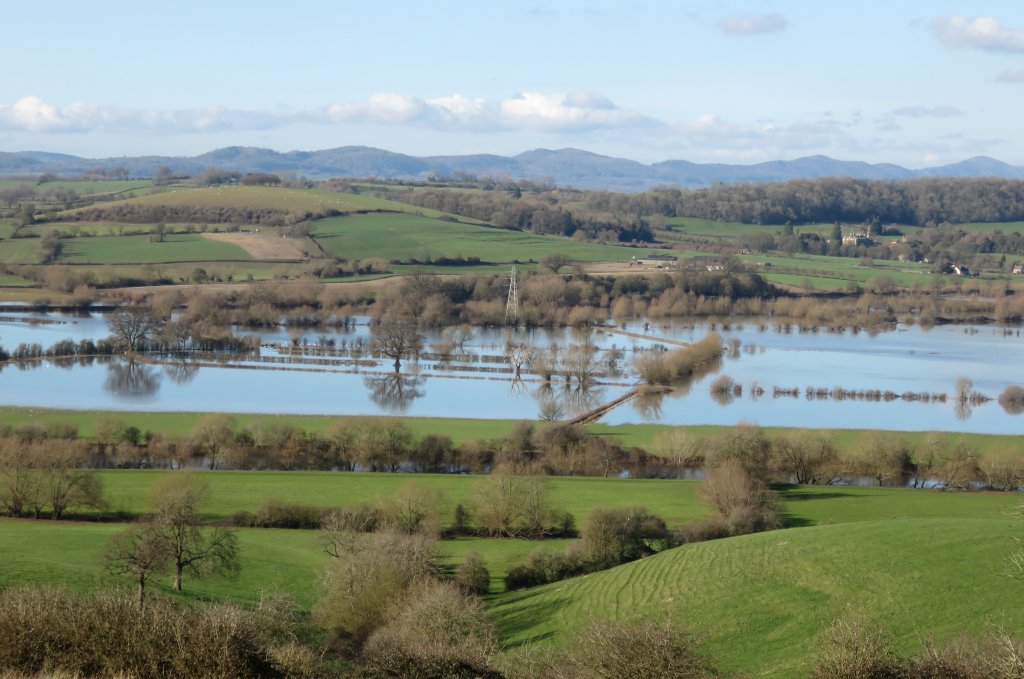 nice view of the Severn floodplains doing their job, with the Malvern Hills in the background and actual river just visible in the foreground
We parked by the Red Lion pub and took the muddy path up the hill, turning right at a gate to continue around the hill on the Severn Way. You'd think this footpath junction would get a nice obvious Severn Way marker, but currently that is not the case. The path goes through some woods - muddy in places at the moment - then into fields following the river bank.
Turning away from the river onto Rodway Lane, the ascent begins! The rocky track/bridleway that goes all the way to the top of the hill is also quite fun to ride bikes down. Maybe not so much riding up, but a lot of people do enjoy that sort of thing...
Of course I insisted that Jon take a picture of me sitting on the trig point. We also put Tilly up there for photos, if you prefer some #trigpointdogs.
From the top it's pretty much a straight line back down the path to the Red Lion. Would have been lovely to pop in for a drink (or even dinner!) but noooo. That will have to wait a few more months. At least the walk helped my brain feel a bit refreshed.

No Comments