I ran this race last year, when it was called the Skechers trail run. New sponsor this year, so new name - Salming trail run. The course had changed slightly, bringing it to 10.5k (with 2 and 4 lap options added if you wanted to run a half/full marathon). There was also a 5k option, and before the main race started, a 1km kids route.
The weather was warm and dry and sunny! Last year I ran the (downhill) first 3km a bit too quickly, and this year I intentionally did the same as I knew the hill in the second half would slow my pace.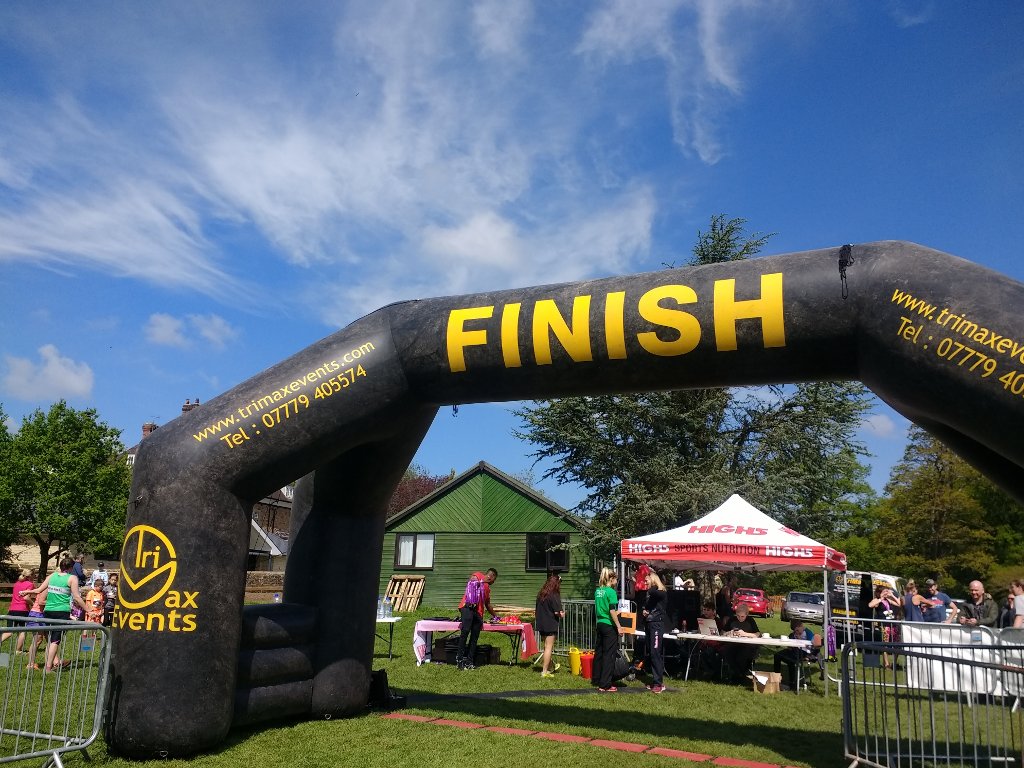 I was running with my soft bottle so didn't stop at the first water station. Grabbed a cup of what I thought was just water at the second, and it turned out to be something vaguely lemon flavoured. An unpleasant surprise. Yuck. Good thing I still had a bit left in my bottle to wash it down with...
After about 7km my right achilles/calf decided to start being a bit niggly, so I slowed my pace. My time for 10k turned out about a minute slower than last year, which is a bit annoying but I'm not unhappy about it!
What is disappointing is the lack of photos of me. Especially as the photographer took half a dozen or so of the lady who crossed the line just ahead of me..... Maybe I looked particularly sweaty and awful or something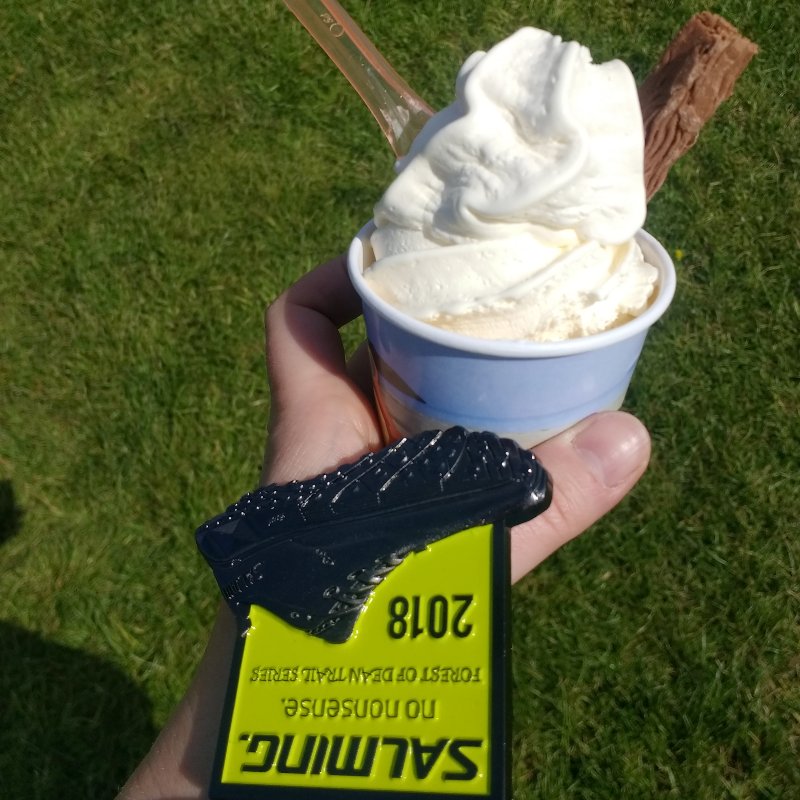 Anyway, once again I had an ice cream afterwards. Does that make it a tradition? Let's see what happens in 2019!

No Comments